From July 20 to 26, 2019, the 34th National Youth Science and Technology Innovation Competition was successfully held in Macau, and teachers who participated in the Competition assisted by Yuanda-llongwill won a number of awards. Among them, the "New Ampere Force Quantitative Experimental Exploration Device" made by Kang Liangxi, a teacher of Tongan No. 1 Middle School in Fujian Province and supported by the "Helping you do" project of Yuanda-llongwill, won the first prize of the Science and Technology Counselor Project of the Competition and the national special prize of "Knowledge is Power".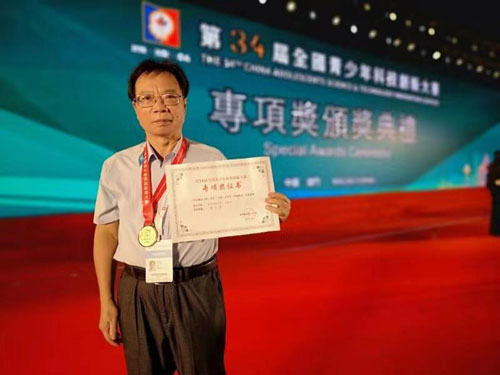 The "New Ampere Force Quantitative Experimental Exploration Device" took nearly one year from its conception in early 2018 to its final formation. The technicians from the Xiamen Office of Yuanda-llongwill participated in the whole process and assisted Mr. Kang to develop it together. At the beginning of August 2018, technicians used current sensors, micro-force sensors and electronic compass sensors to test the device, but the experimental results were not satisfactory. It is suggested that the rotating motion sensor can be used to improve the experiment and confirm the installation location of the sensor. Mr. Kang and technicians had been discussing and testing repeatedly. The final device was stereotyped in early November 2018. The experimental results were satisfactory. At the same time, Yuanda-llongwill R&D Institute devotes its efforts to build special software for the device, and puts forward rationalization improvement suggestions for the experimental device again, so as to ensure that the final experimental results tend to be perfect. In April 2019, Mr. Kang won the first prize in the Youth Innovation Competition in Fujian Province with his device and qualified to represent Fujian Province in the national competition.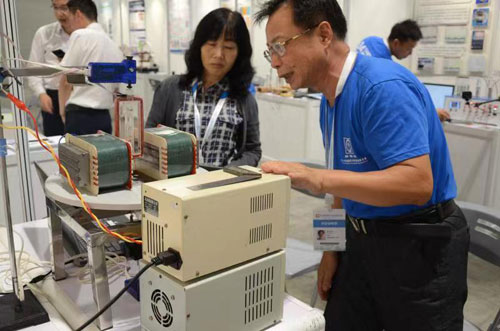 In this competition, "A New Digital Experimental Device for Exploring the Friction of Objects" made with llongwill® digital sensors by Wang Shurong, a teacher from Ninghua Primary School in Fuzhou City, won the third prize of the Science and Technology Counselor Project.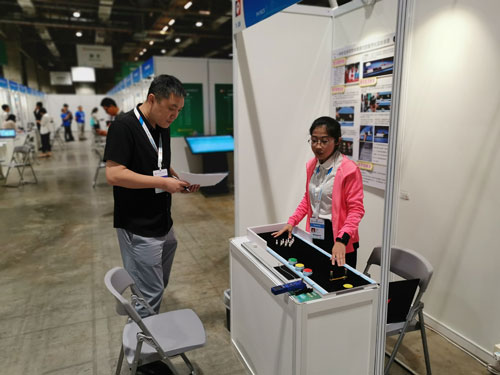 It has been four years since the "Helping You do" project was launched in 2015. Through software customization, hardware improvement, product development and other technical support services, we have helped nearly 100 teachers win awards in various competitions. The award-winning device of the Youth Creation Competition is also one of the more than 100 cases of "helping you do" project. Yuanda-llongwill always adheres to the concept of "insisting on independent research and development", and strives to help teachers overcome the difficulties that traditional experiments can not overcome. At present, users have been spread over more than ten thousand schools in the country. In the future, we will continue to accompany you, and strive to contribute to the progress of education as part of our strength!