On the afternoon of November 27, Dr. Li Ding, deputy director of Shanghai DIS R&D center and general manager of Shandong Yuanda-llongwill Educational Science and Technology Ltd., came to Shanghai Fenghua middle school and gave a unique report - "Learning Science in supreme enjoyment - appreciation of Chinese and foreign classic science fiction" to more than 500 students of Fenghua middle school, which was warmly welcomed by teachers and students.

The report begins in a special way. Dr. Li first played four carefully selected warm-up videos for the students, which instantly ignited the passion of the students present: "Star Wars!" "Darth Vader!" A group of students of star wars fans waved their hands to pay tribute to the Star Wars heroes.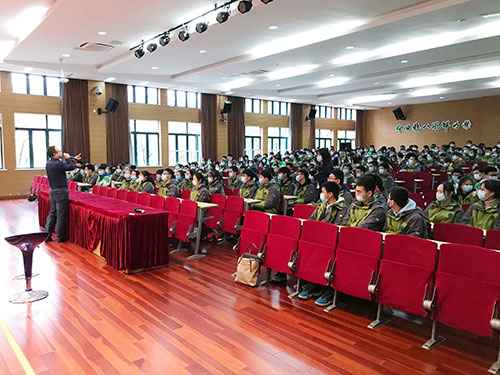 Then, by reviewing his growth process, Dr. Li introduced to the students the best science fiction works he had read at different ages. On the one hand, he gradually summarized the profound impact of long-term science fiction reading on himself: he obtained a lot of scientific knowledge, shaped the scientific field of general thinking, and formed a philosophy of respecting facts, integrating knowledge and practice, daring to think and do, being used to innovation, fearing difficulties, and being optimistic and upward.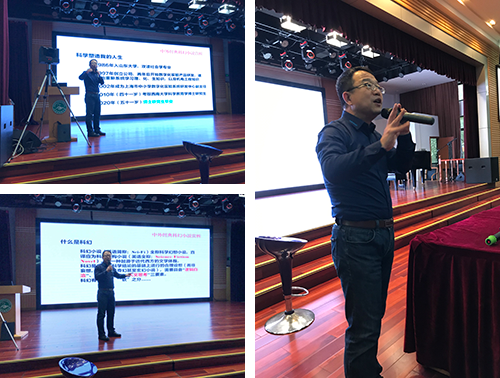 In order to enhance the students' understanding of science fiction, Dr. Li, with his profound science fiction literacy, systematically constructed a guide for the rapid development of science fiction fans through four clues: science fiction writers, science fiction works, science fiction characters and science fiction gags. Once hearing the names of their familiar sci-fi novels and writers, many sci-fi fans present couldn't help being excited and responded loudly. Dr. Li frequently walked into the students, and through on-site questioning and real-time interaction mixed with English and Shanghainese, he fully mobilized the students' emotions and greatly satisfied the students' thirst for knowledge. When talking about the famous science fiction writer Liu Cixin, Dr. Li showed the exclusive photo taken by his son for Liu; When introducing Japanese science fiction writer Zuo Jing Komatsu, Dr. Li declassified to the students that the translator of Zuo Jing Komatsu's masterpiece The End of The Endless River lives in the neighbourhood opposite Fenghua middle school! When showing science fiction with historical themes, Dr. Li made everyone hold their breath and watched a video specially recorded by Ms. Qian Lifang, the famous science fiction writer and the author of "Providence" and "Destiny" for the students of Fenghua middle school.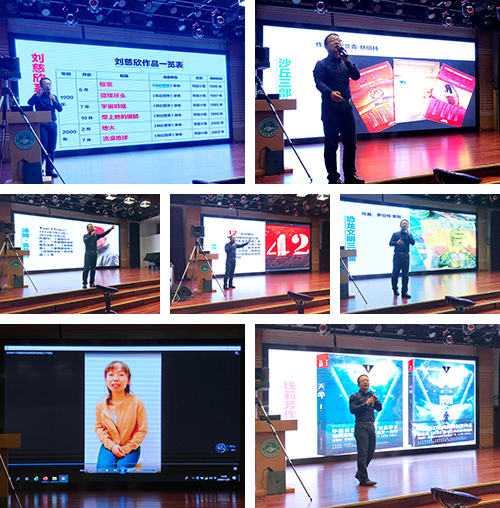 Time passed quickly. At the end of the report, the students applauded excitedly. Some science fiction fans asked Dr. Li to sign for them and asked for Dr. Li's email to send their science fiction works to Dr. Li, hoping to receive guidance and suggestions. Dr. Li repeatedly encouraged students: no matter how busy or tired they are, they should also strive to read some science fiction. Science fiction will not only popularize scientific knowledge, but also enhance people's confidence and make people realize that everything is possible to master scientific knowledge! This is necessary for the growth and development of teenagers!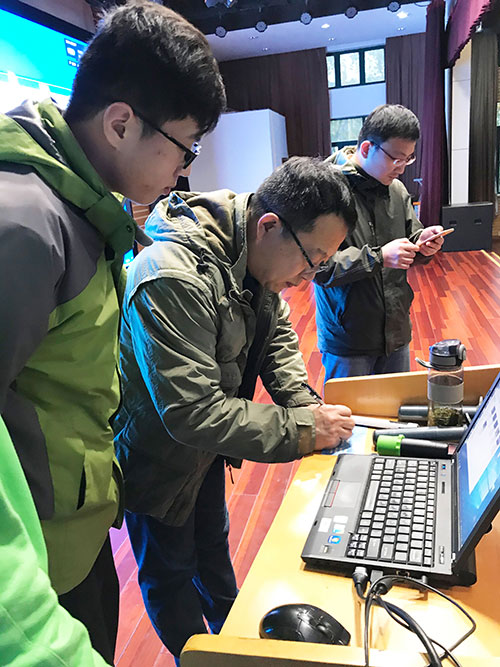 Although the report is short, it is an active attempt of Shanghai DIS R&D Center and Yuanda-llongwill in diversified science education. The positive reactions of the teachers and students present proved our preset: science education wrapped in literature can not only become an effective supplement to subject teaching, but also fully stimulate students' interest and willingness to study and explore independently, so that science education always maintains three "ive", namely "live", "active" and "attractive".